TALLAHASSEE, FLORIDA
At a Glance:
FSU Seminole Sports
Flying High Circus
Museum of Florida History
The Old Capitol
San Luis Archaeological and Historic Site
Tallahassee Democrat Newspaper
FSU Opperman Music Hall
FSU Nancy Smith Fichter Dance Theater
Tallahassee Ballet
Tallahassee Regional Airport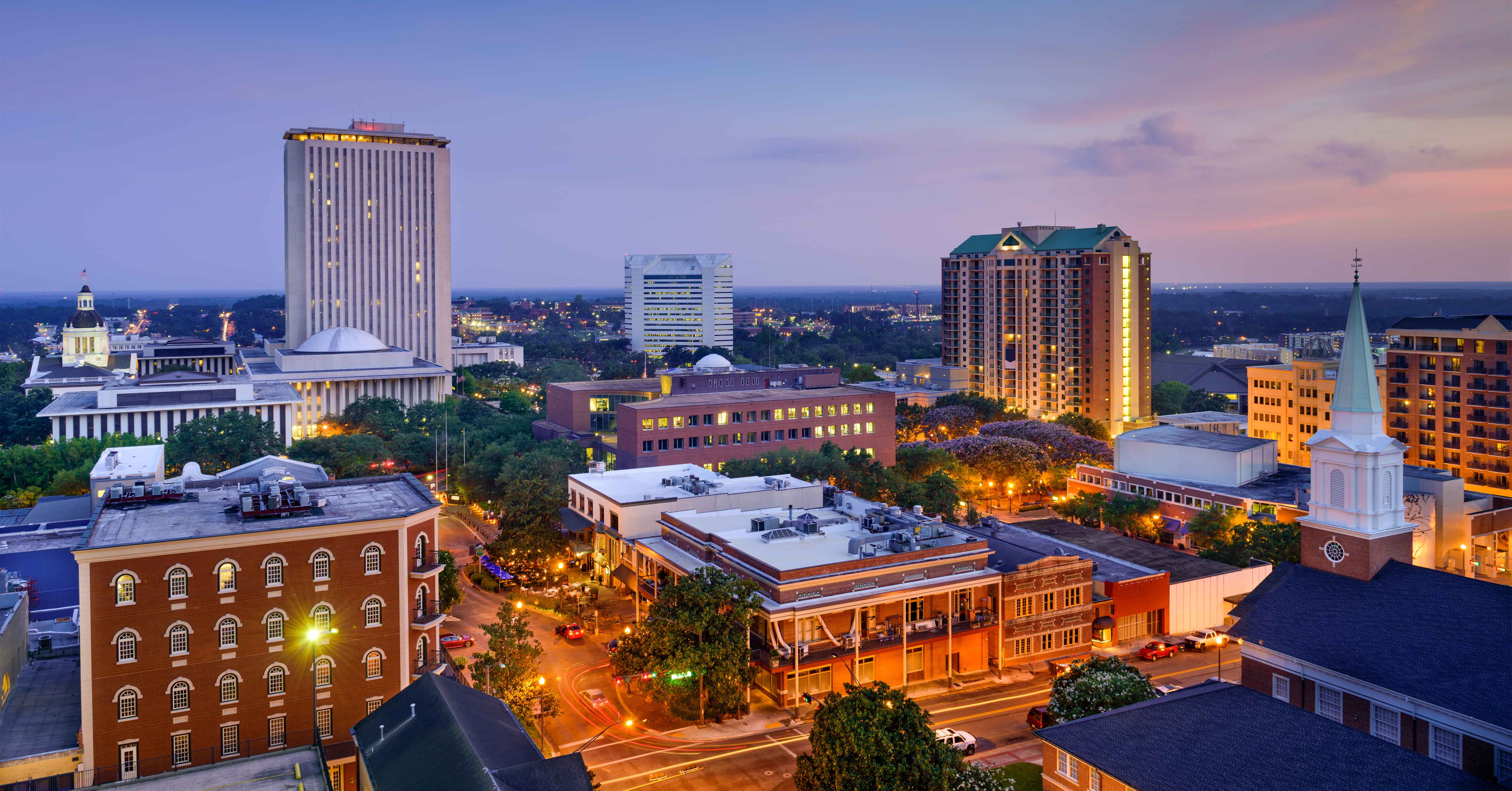 Tallahassee is the capital of the U.S. state of Florida. It is the county seat and only incorporated municipality in Leon County, and is the 125th largest city in the United States. Tallahassee became the capital of Florida, then the Florida Territory, in 1824.
Tallahassee is home to Florida State University, ranked the nation's forty-third best public university by U.S. News & World Report. It is also home to the Florida A&M University, the country's largest historically black unversity by total enrollment.Tallahassee Community College is a large community college which serves mainly as a feeder school to both Florida State University and Florida A&M University. Overall, Tallahassee is a large college town with a population of over 70,000 students.
Tallahassee is a center for trade and agriculture in the Florida Panhandle and is served by Tallahassee Regional Airport. As the state capital, the city is home to a number of law firms, lobbying organizations, trade associations and professional associations, including the Florida Bar and the Florida Chamber of Commerce. It is also a recognized regional center for scientific research, and home to the National High Magnetic Field Laboratory.
Click Here
for the Tallahassee Event Calendar